This Saturday turned out to be a great day, a little more warmer than what the weather site reported. It was a solo Sketchcrawl (unfortunately my wife couldn't join me today), nonetheless I had fun.
After a latte and a chocolate muffin, a thumbnail sketch of Charlie and Snoopy was created, as well as a portion of the Depot. (6B pencil).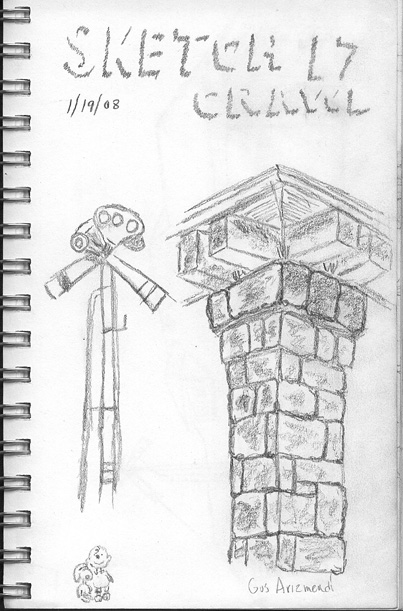 Next was the depot itself... ah I had had my eyes on this building for quite some time.. quite the challenge, I must admit I spend longer than I initially anticipated because I just had to do it, last SC I gave up on it
(combo 4H and 6B pencils)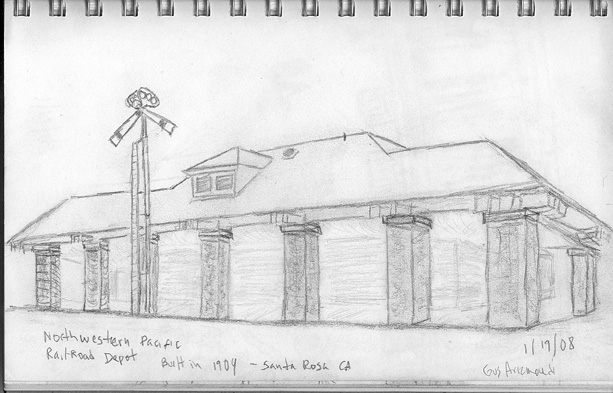 After that I sketched the railroad tracks, exactly where I was standing when I was sketching the depot, I liked the contrast of the rails, two joined together the other continuos. Two people on the distance walking their dog, and a pine cones / tree branch from around the block. (4H and 6B pencils)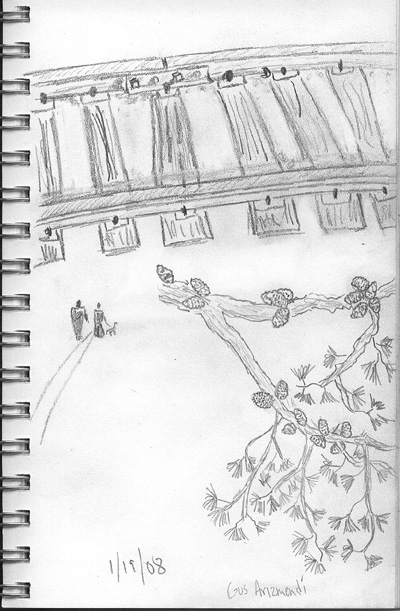 Last quick sketch in watercolor, opposite to the pine tree. A portion of the Western Hotel (built in 1903), quick outline with a B pencil and a trial of colors and shapes, I must go back
(Niji watercolor pen, PITT artist pen B)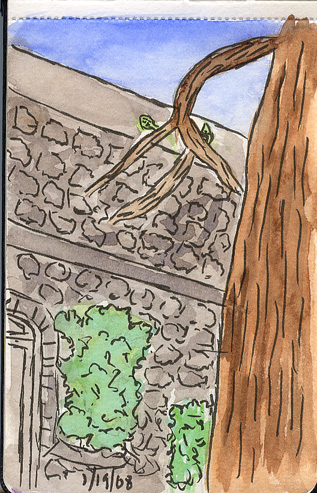 There was actually quite a lot of interesting things to sketch. A lot of people walking around, groups of people sitting on the railroad tracks talking, etc.