We had 3 phases for this « SkySketchCrawl » for a total of 8 drawers
1 : Sketch of the solar disk with Louis and Emilie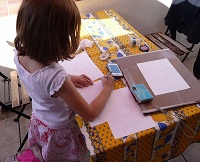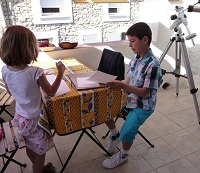 Naked eye Sun's spot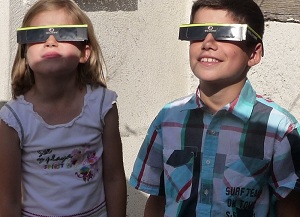 Emilie :
the Sun and the live around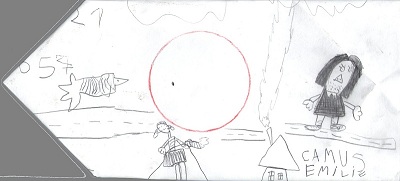 Louis precision : the Sun's spot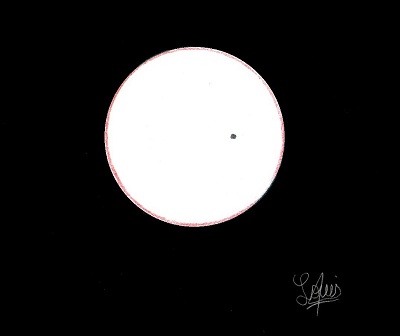 And with a small solar telescope: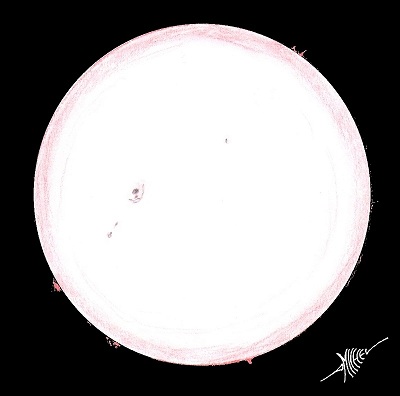 2 : We build an original Provencal footpath
:
42km from the Sun to the end of our Solar system, the scale is 1/140'000'000 for the distances and for the planets volumes.
Here in Besse-sur-Issole and our model of Saturn. Sketches of Jannik, Yvan and Michel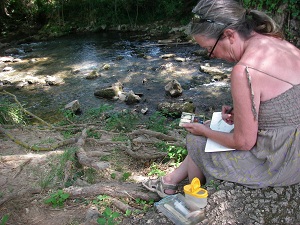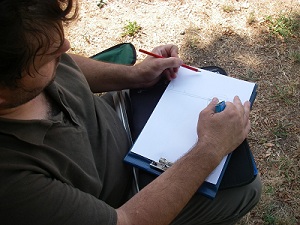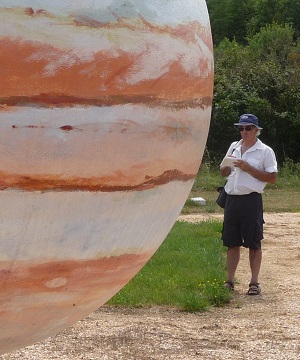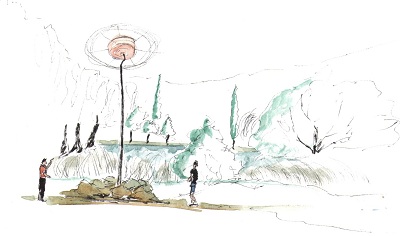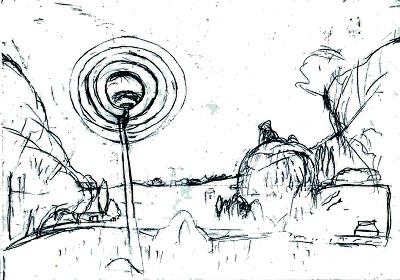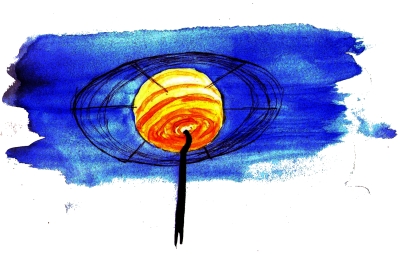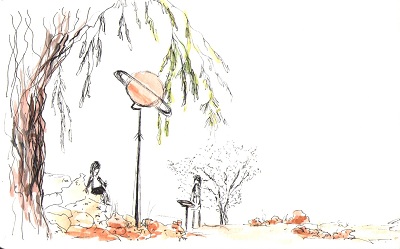 Picnic along the footpath and the fresh Issole river.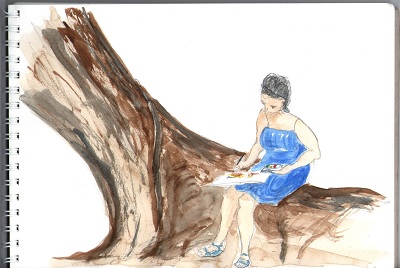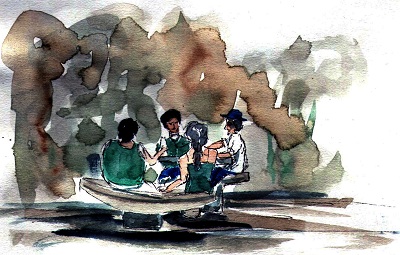 3 : Astro sketch of the Occultation of Jupiter by the Moon
So early! I observed with Yvan from 3h to 4h AM local time.
Close to Néoules, we have a good place to observe the rising of Sun, Moon and planets.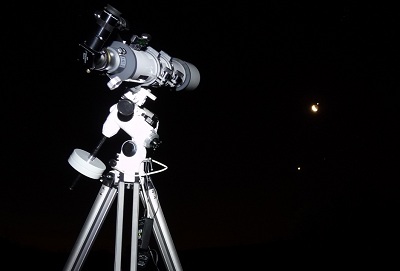 On this picture of my telescope we can see top-down Jupiter, the Moon and Venus
The two first sketches were made in this place;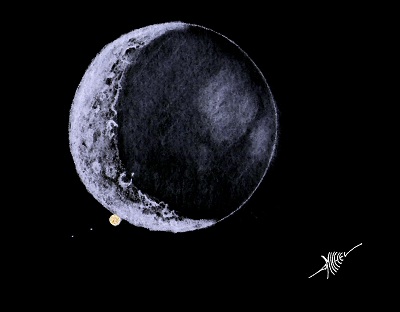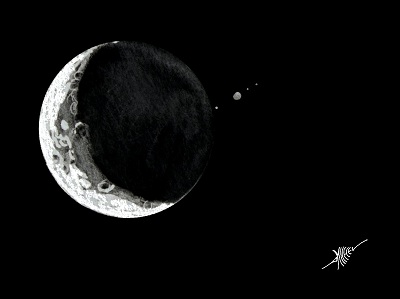 the watercolour was made half an hour after the occultation, 5 km further. How many occultation this megalithic dolmen has seen?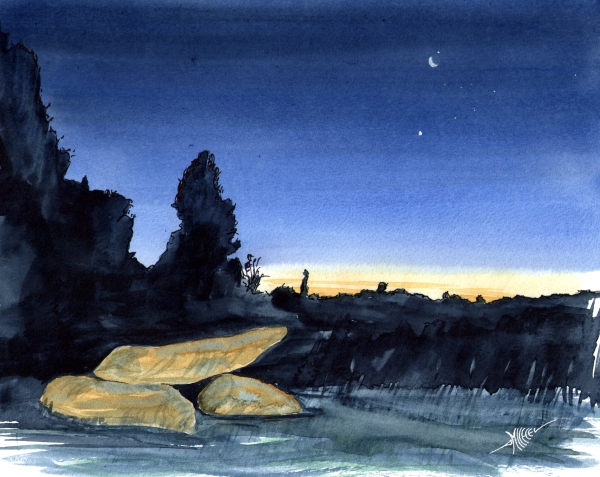 We can see the planet Venus and perceive the Hyades open cluster with Aldebaran
That was very early but,… what a wonderful spectacle to end this 36th SketchCrawl !