What a beautiful day out today! A bit windy but other than that, perfect.
Probably one of the smallest SF crawls I've experienced. I saw a bunch of sketchers in the morning but in the afternoon only a few came back. I'm guessing it was mainly because we didn't mention an
afternoon meeting point this time. Nevertheless it I had a great time sketching with my buddies.
Here are some of my pages.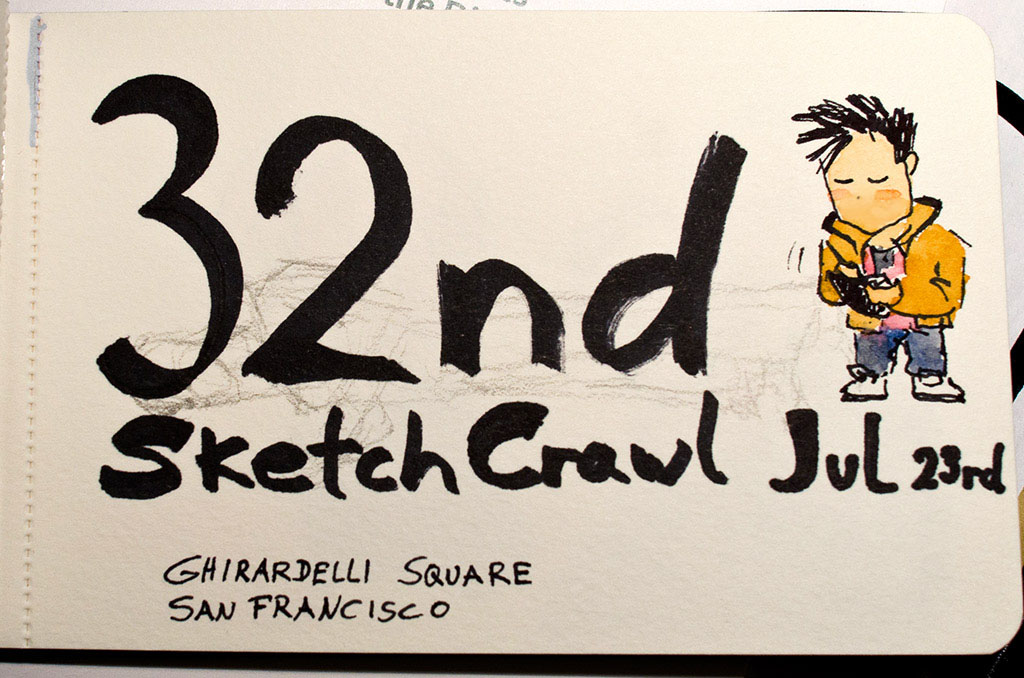 The Crew!
some more sketchcrawlers