Better late than never, here are some of the sketches from the Bristol Sketchcrawl last weekend.
Watercolour below by Claire
Sketches below by JT'iago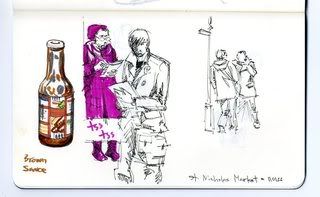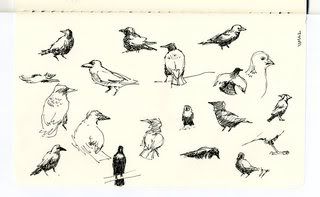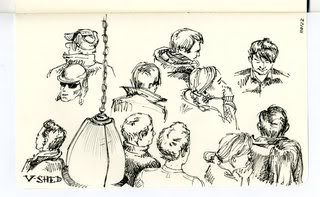 Sketches below by Raquel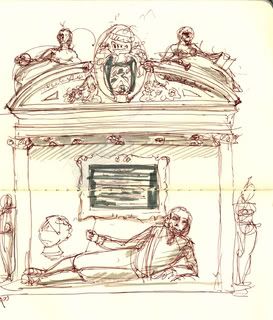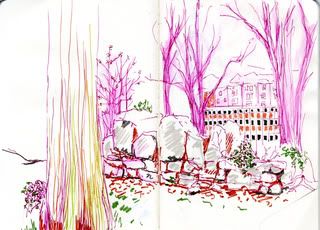 Unfortunately it was a bitterly cold day, but we had a good turnout of brave sketchers and we had a great day out and about in Bristol. Here's a photograph taken by Caroline on Brandon Hill, which overlooks the city. The photograph doesn't really do justice to the freezing cold weather, but trust me, our hands were pretty numb by this time!

Here's hoping the next Sketchcrawl is a little warmer
If you didn't manage to make it to Sketchcrawl but you'd like to join us some weekend in Bristol, then please have a look at our blog (link below). We meet up every Saturday morning at 10:30 and go sketching for a couple of hours. Then we meet up for a coffee and a chat afterwards.
Hope to see you sometime!
Claire