Fala pessoal!
Hi everybody
O 30th Sketchcrawl-RJ foi em Santa Teresa, no Parque das Ruínas. Nunca havia ido lá, só ouvido falar, e o lugar é MARAVILHOSO, para quem é carioca e para os que pretende visitar o Rio de Janeiro lá tem que ser parada obrigatória!!!! Nunca fui em lugar tão agradável e com a melhor vista que já tive do Rio de Janeiro. Mesmo o dia estando um FORNO e eu ter saído com os braços parecendo camarões foi ótimo! No total foram 8 pessoas.
The 30th-Sketchcrawl RJ was in Santa Teresa, in the Park of Ruins. I had never gone there, only heard, and the place is WONDERFUL, who is from Rio and for those who want to visit Rio de Janeiro it's a very good place!! Never been in place so nice and the best view I've ever had of Rio de Janeiro. Even the day being an OVEN and I my arms ended like shrimp it was great! We are eight crawlers at all.
- Mapa do local do encontro com rota feita pelo bonde:
- Map location of the meeting made by tram route:
http://maps.google.com.br/maps?f=q&sour ... 15&iwloc=A
Não tirei fotos, mas segue a seguir alguns croquis que fiz!
I didnt take pictures, but then follows some sketches I did!
- Vista do parque para a orla do Rio de Janeiro. MARAVILHOSO!
- View from the park to the shore of Rio de Janeiro. WONDERFUL!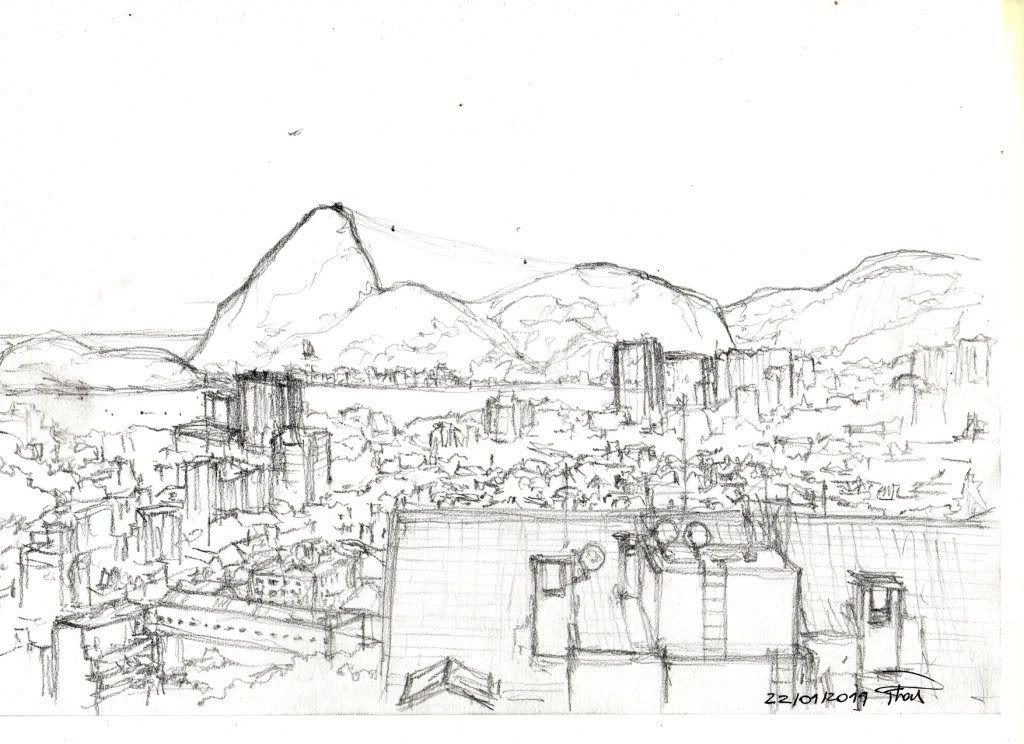 - Ruínas do parque, com partes restauradas em aço.
- Ruins in the park, with restored sections in steel
- Interior das ruínas, em aquarela.
- Inside the ruins, in watercolor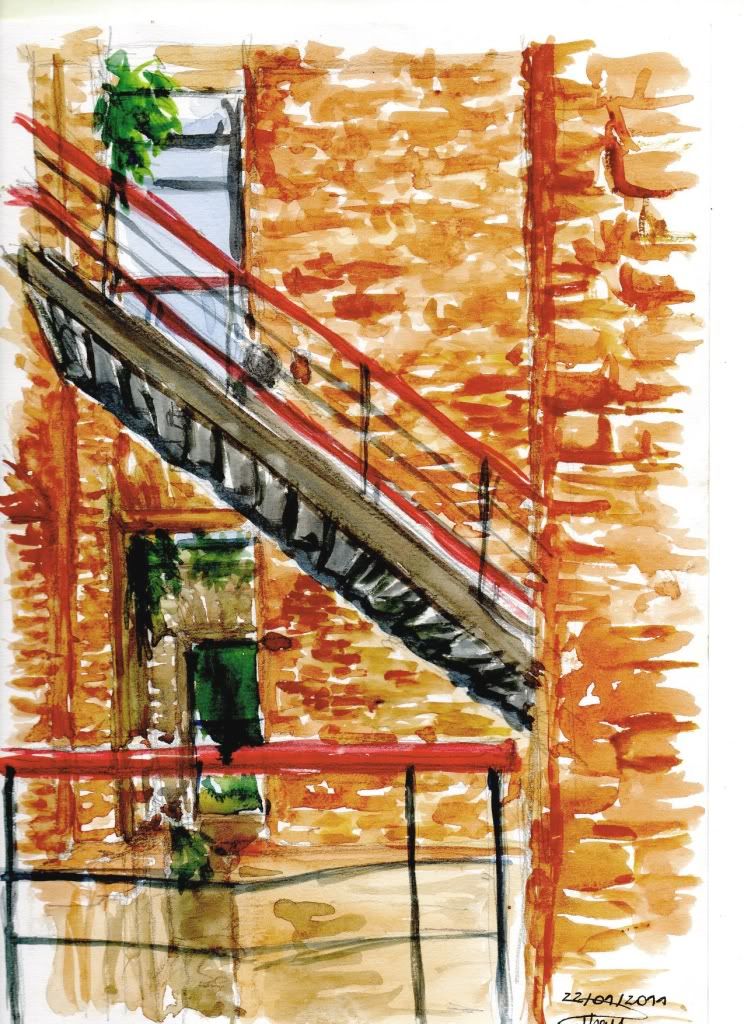 - Interior das ruínas, em aquarela
- Inside the ruins, in watercolor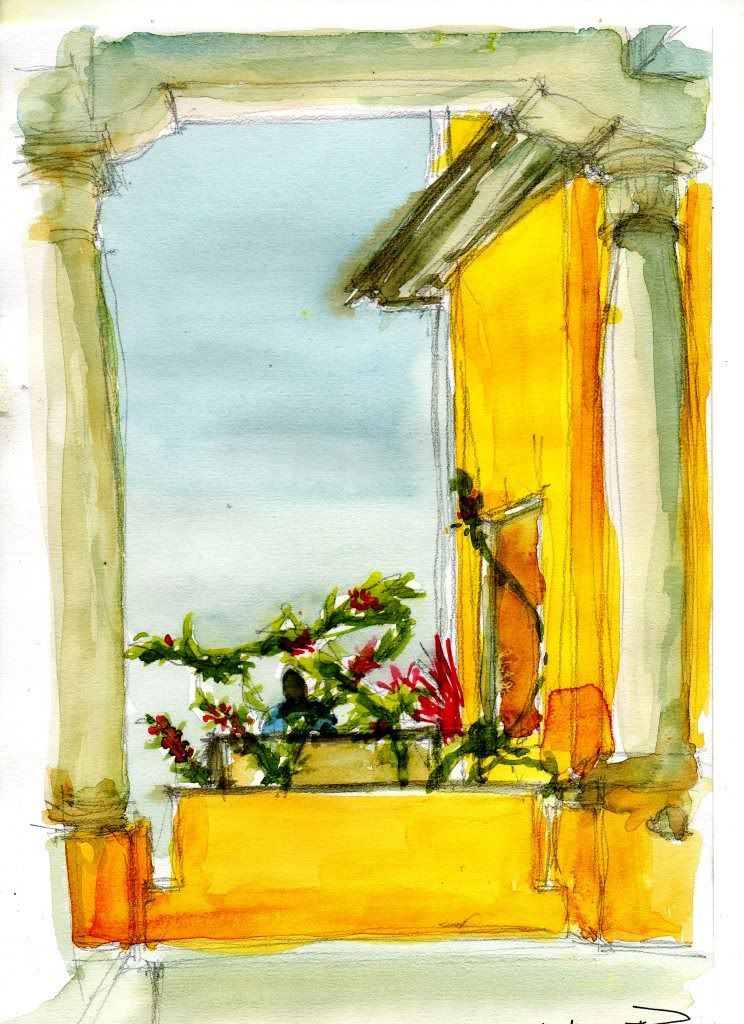 Esperando ansiosamente pelos outros croquis, fotos e comentários
Waiting anxiously for the other sketches, photos and comments
Abraços,
Cheers
Thais