Morning all!
I only joined the crawl very fleetingly as I was supposed to be elsewhere, so didn't really meet people properly - it was a proper sketch and dash!
I completely failed to use any colour yesterday, which my partner commented on as being a bit unusual, but I enjoyed trying to draw people (I normally draw things - which generally don't move
) as it was good practice for me.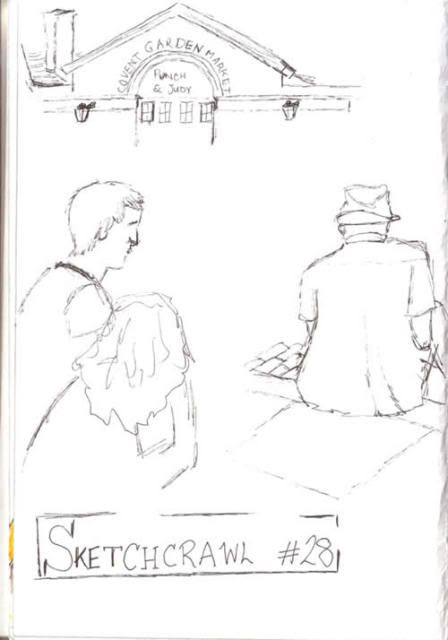 I also snapped one sneaky shot of people at work sketching:
I'm sorry I couldn't stay longer (and was disorganised and rolled up a bit late to start with
). Hopefully I'll be better next time!
Really looking forward to seeing everyone elses work - did you guys stay in Covent Garden or did you move elsewhere afterwards?