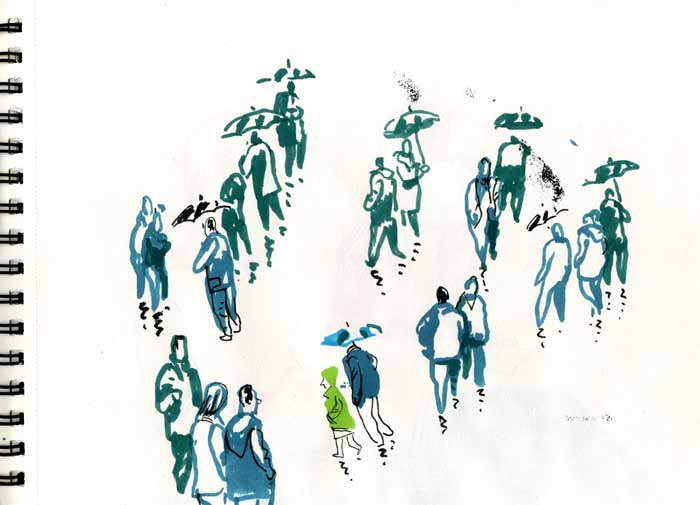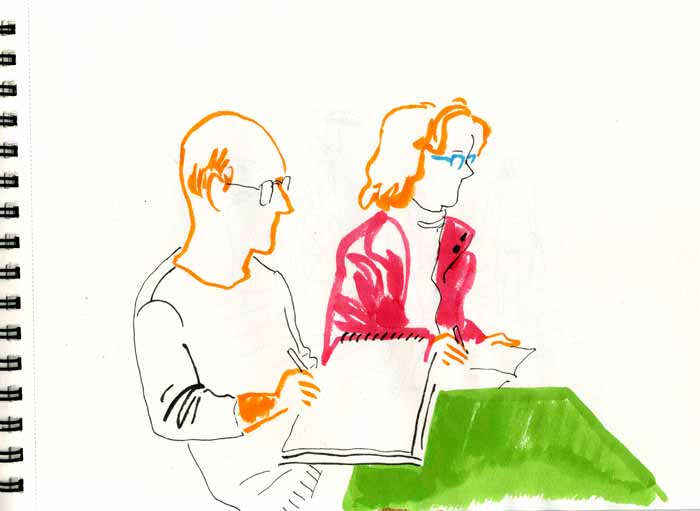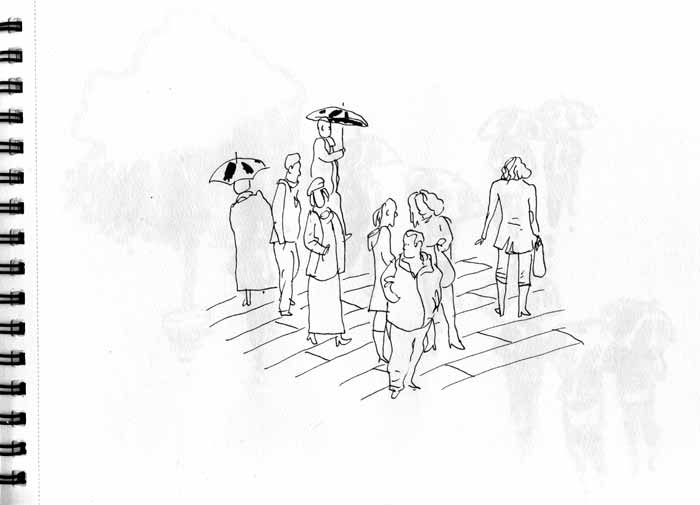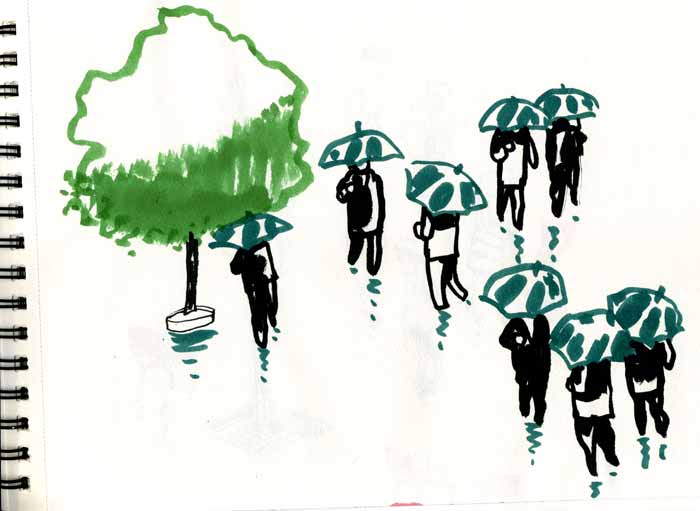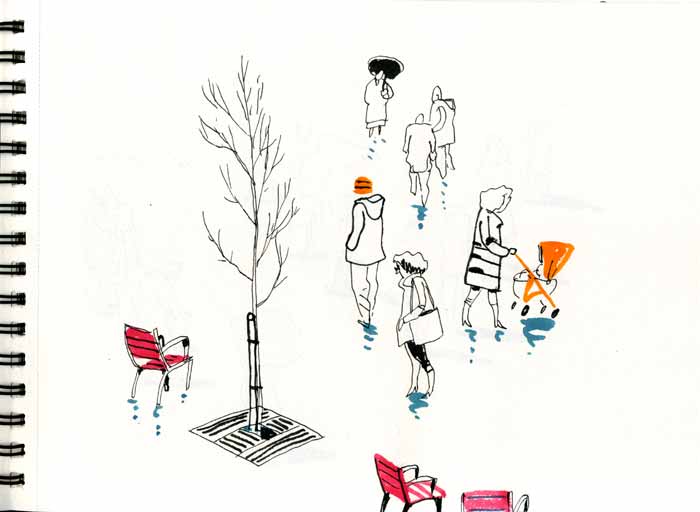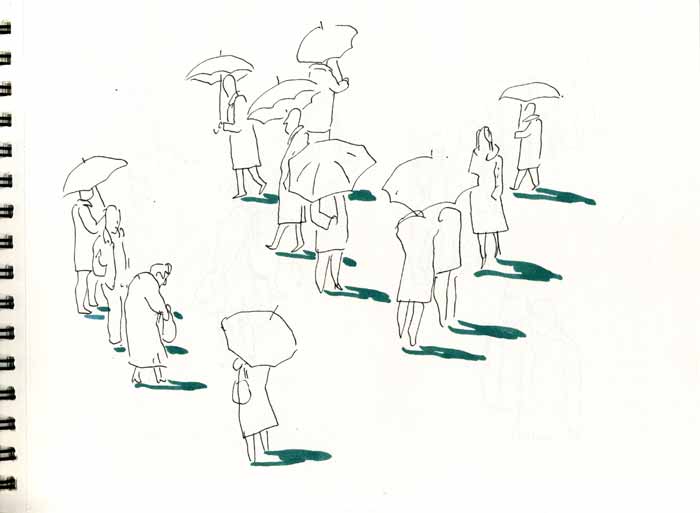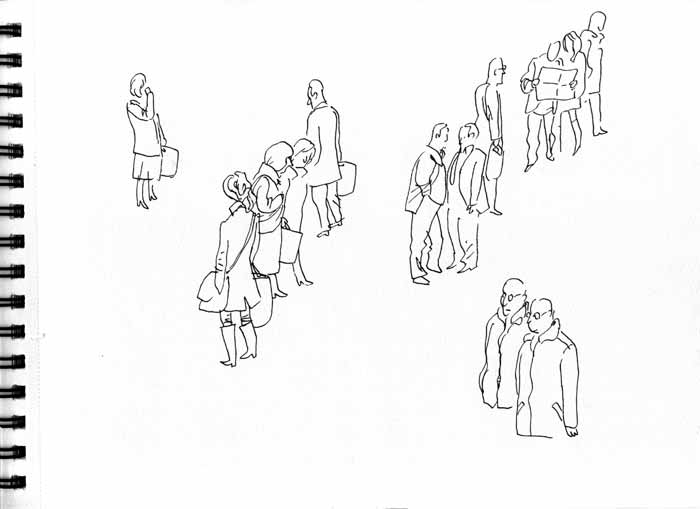 Some sketches i did from the first floor of Pans&Company in Plaza del Callao. Raining outside and heating and beer inside so the choice was clear.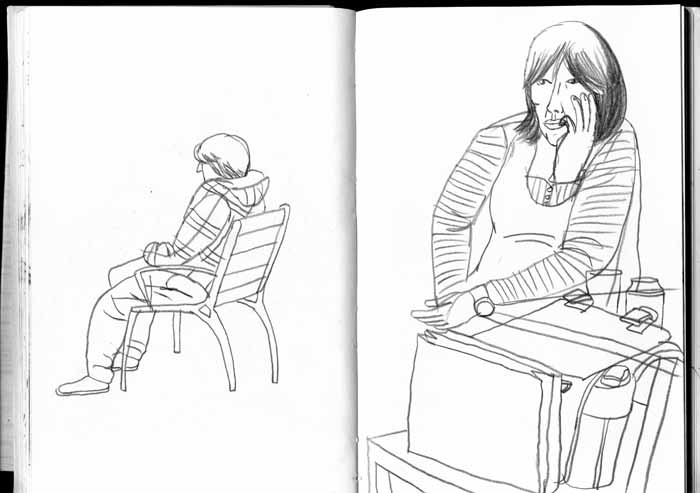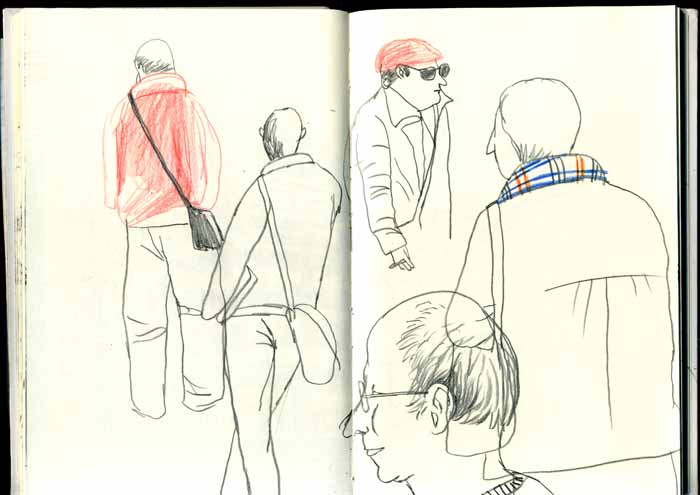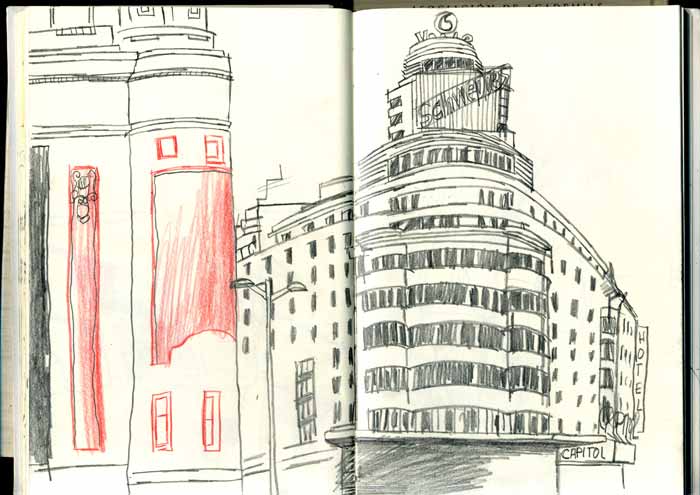 Here´s some sketches from the same spot by
Antonia Santolaya
.
http://www.4ojos.com/libros.html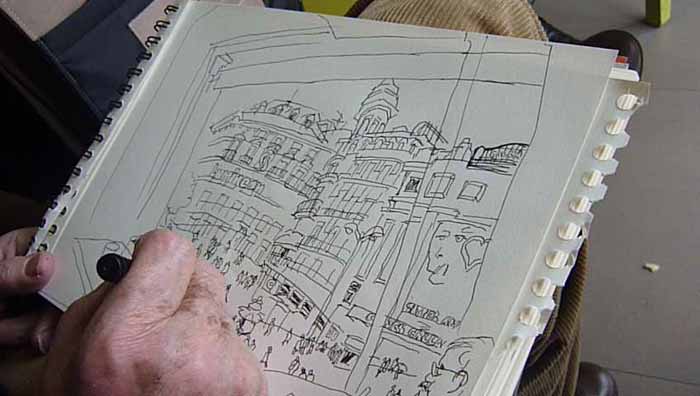 And here´s a quick sketch of master Alfredo before he applied colour.
http://www.mediavaca.com/autores/fichas ... zalez.html