Is it ok for me to start this thread even though I didn't make it to meet up with everyone else?
I've been really wanting to take part in a sketchcrawl since I heard about it at the beginning of the year, but something ALWAYS seems to come up. Either I've been working, or forgotten
Today I was due to be working, but I finished up earlier than expected so decided to go down to Portobello Road (which is a ten minute drive from me) and do a bit of sketching on my own.
I only had enough change to park for one hour (got to love London, eh?) so I parked up and then meandered down Portobello Road. I did a couple of sketches, then wandered back and got drawn towards (no pun intended there!) the paella stall. I always stop and look at this stall, the big pans they cook in fascinate me - also I've never tried paella before so curiosity has a lot to do with my fascination
I stood there and started sketching, and the guys running the stall smiled and winked, then one of them asked if I was writing a book. I told him I was drawing, and he asked if I could scan it in and e-mail it to him! He then gave me free paella for lunch
I was SO chuffed to bits it's ridiculous, random good things like that never happen to me!
So, just a little sketching from me today. And a free lunch
Oh, I did go to Trafalgar Square and the National Gallery yesterday (Friday) so I've put those sketches on here too.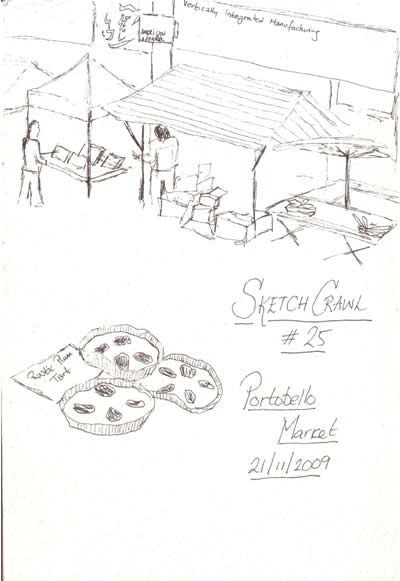 Sketches from Friday: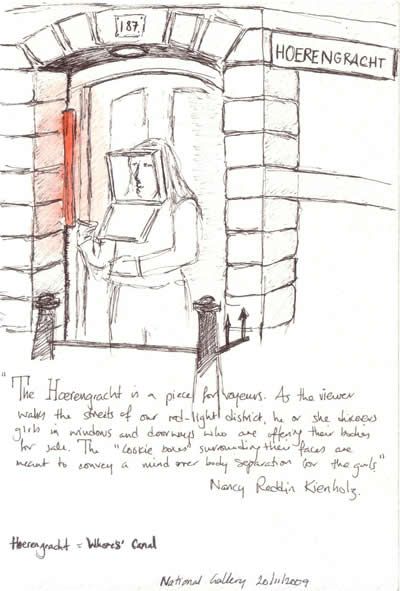 Hopefully I'll get to meet up with other crawlers next time