re:
@jshu
Greats! have you a tablet pc or what?!

Yes! big, bulky, PC piece of Tablet PC! (alias/sketchbook pro..)
---
Hi sketchcrawlers! Here are the photos requested by some sketchcrawlers!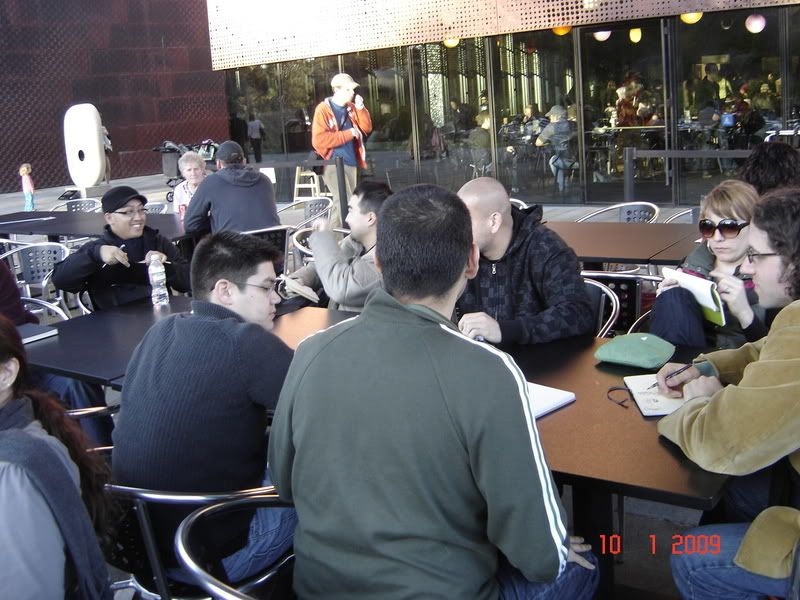 S
---
...continued!!! There must've been at least 80 people!!!! I know there were people who didn't make it to the end but this is definitely the biggest gathering that I've been to!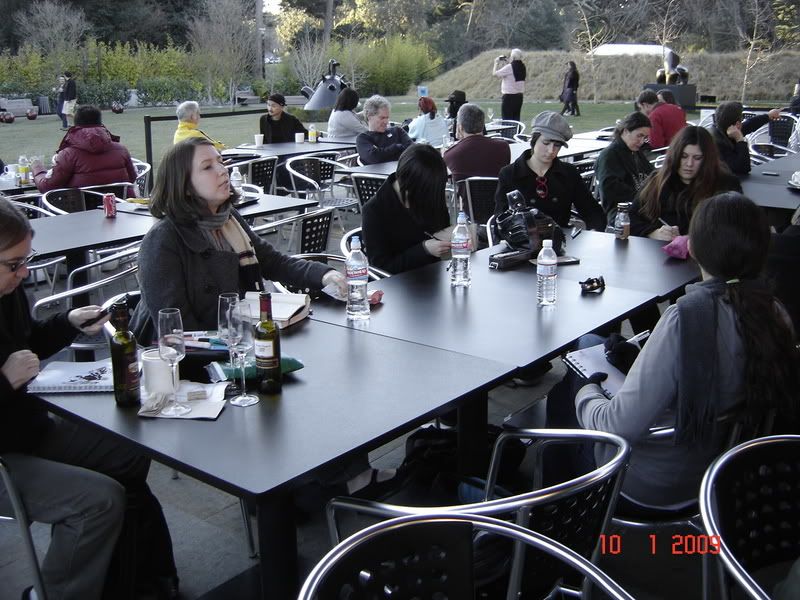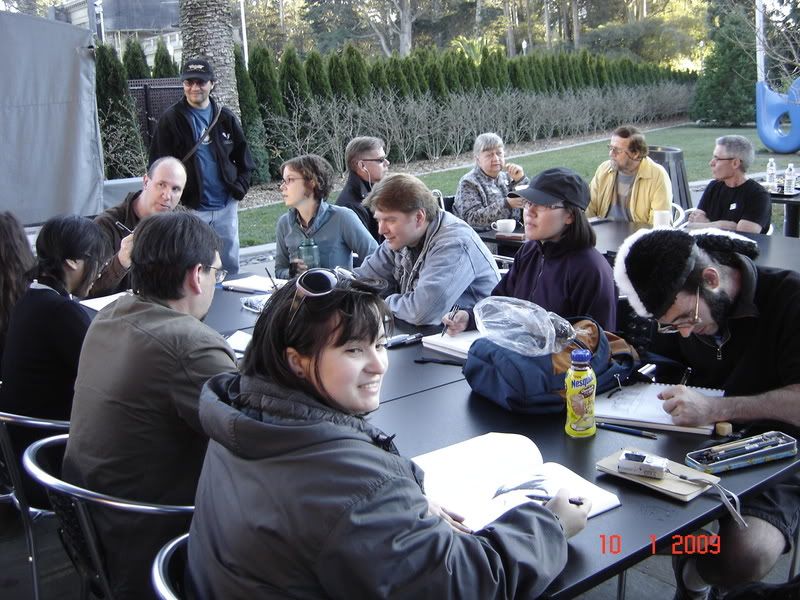 S
---
Newbie Crawler

Posts: 5
Joined: Mon Jan 05, 2009 6:37 pm
Location: SF - Dogpatch
Contact:
An astoundingly diverse sampling of styles from the participants. This reminds me of sketch days in the city when I was in architecture school. I'd look around at some of the other students and a 'ZING!' would fly off my head in wonderment. Excellent! I met a few of you by American Cyclery by the GGPark and you look like you were having a blast! I was forced to choose between riding and sketching that day, and holiday eats demanded the ride. I'll be there next time!
Good work everyone!
Thom
Third Rail Design Lab -
http://www.thirdraildesignlab.com
---
I went from the Ferry and traveled towards the Golden State Park and walked from the East side of the park all the way to the De Young Museum.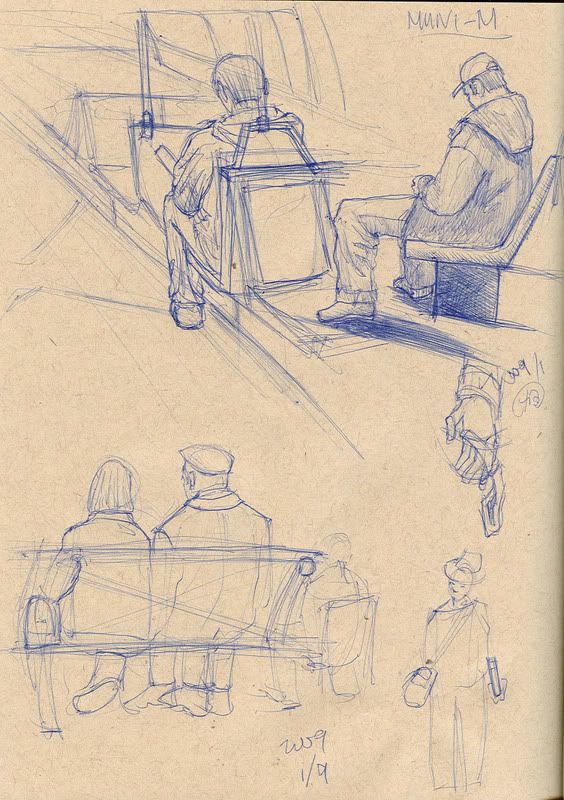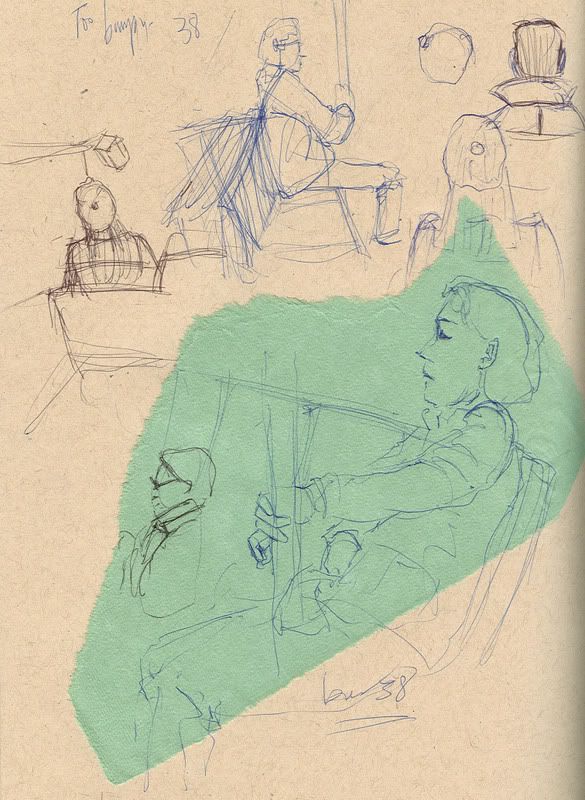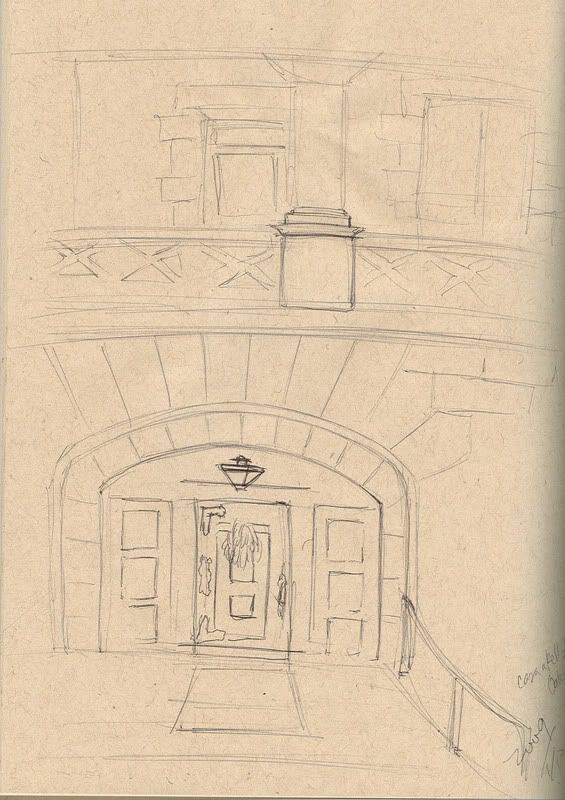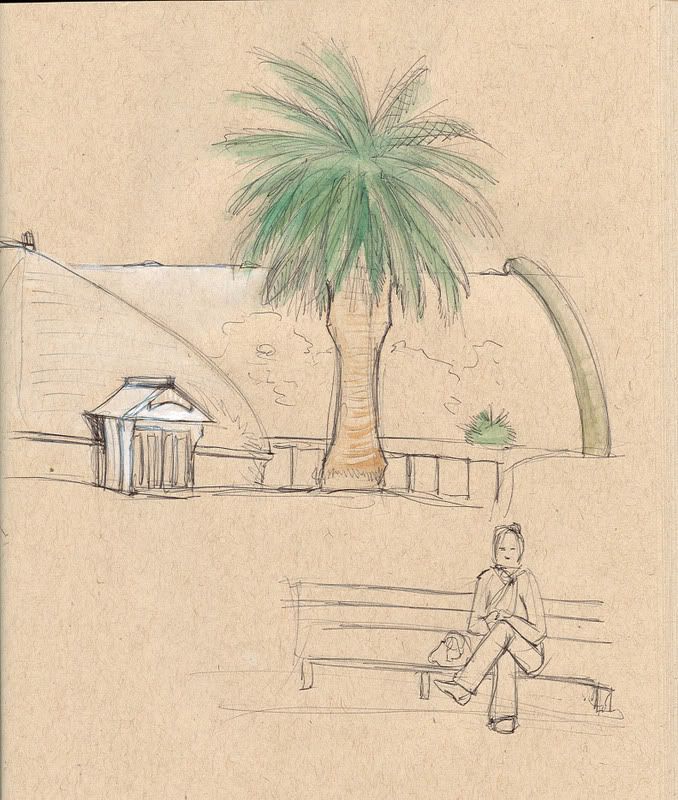 S
---
..continued...
Some of these are on the public transits that made the drawing quite interesting with the bumps I encountered.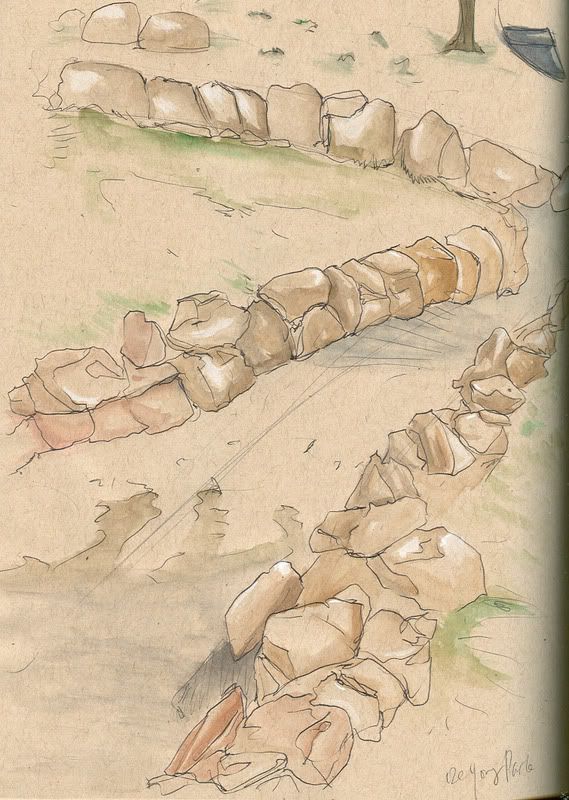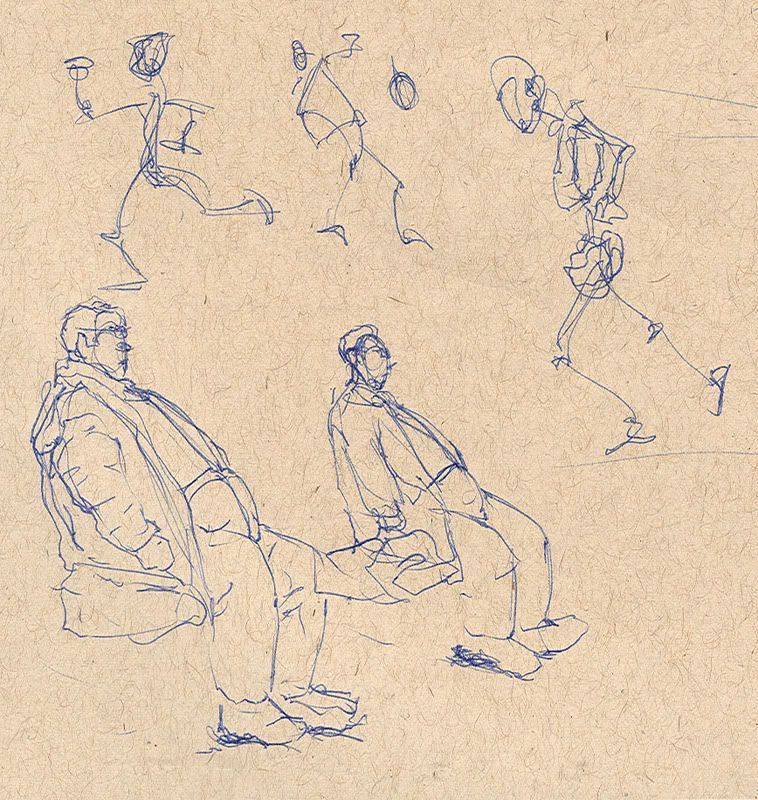 It was great seeing everyone!!!
S
---
I was glad to meet some new Sketchcrawlers at the Ferry Building! Some of us stayed there, while others ventured out to the Japantown. I couldn't stay for the whole day, but it was great hanging out with new folks and chatting it up over lunch in Japantown!
These are gesture drawings for the musical performance I went to, after leaving the Sketchcrawl early.
---
Good to see everyone again. (Hey, sorry I missed you Karen!)
we decided to just go to the De Younge Museum at the beginning of the day and spend all day sketching there, which worked out pretty well. Here are a few of the more presentable sketches I did.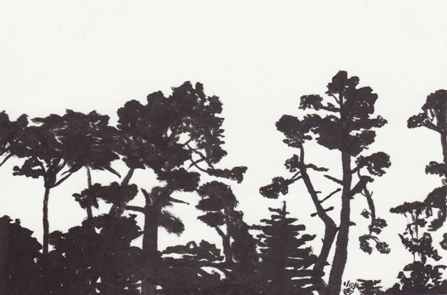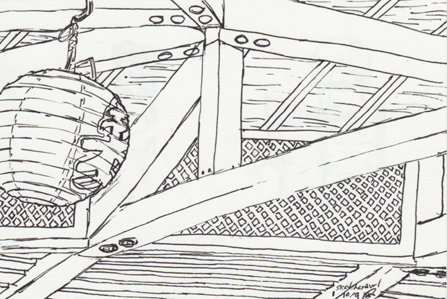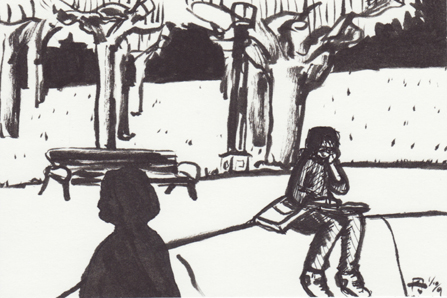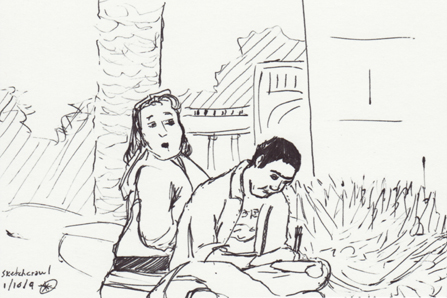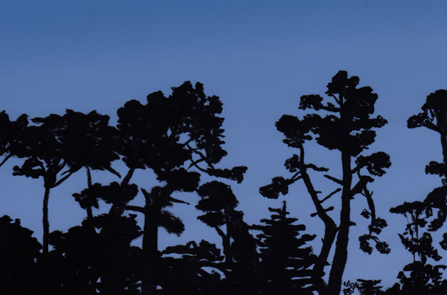 ---
Sensei Crawler

Posts: 914
Joined: Sun Oct 26, 2008 4:50 pm
Location: Kanagawa/Japan
Contact:
Wowow!!Everyone 's so special and unique!Lovely people's facial expression and posture,beautiful architecture, town and indoor site. Especially, I like tarosan's Japanese buildings.
Last edited by
kumi matsukawa
on Sun Jan 25, 2009 1:54 pm, edited 1 time in total.
---
Newbie Crawler

Posts: 5
Joined: Mon Jan 05, 2009 5:20 am
Location: San Francisco, CA
Contact:
Hey Guys! What a great turn out! Cant wait for the next one!. I had a great time until we got kicked out. Hopefully ill get to meet more of you and daw along side you as well.
Here is the link to my work that day.
http://californimade.blogspot.com/2009/ ... crawl.html
Fabian
Fabianmolina.com

I too Dream in Color and in Line...
---
Great sketches from everyone! I like how everyone has sketches from all over the city during that day. Great job!
-Xavier
---