Wonderful faces Yetska! You have really captured great expressions in their faces, very inspiring and I will try that at the next crawl here in Sweden!
---
what a turnup! lots of new faces and not only from the animation school!
---
Newbie Crawler

Posts: 27
Joined: Tue Mar 18, 2008 12:26 pm
Location: Belgium/ Antwerp
Contact:
well there we're 4 of uss from the rits.. (2 of them being part of the deviantartgroup that visited... )

im glad so many people came
---
Wow! You had a fine group there, and a lot of great sketches. I like the fact that several of you actually did sketches of other people sketching.
---
Moderator

Posts: 781
Joined: Fri Apr 08, 2005 2:46 am
Location: Sapporo / Japan
Contact:
Strooitje
nice people sketches.
I like 2nd sheet.

geert clarisse
great classic toon style!!
I like your pen works very much!
awesome!!

robbe
cute simple sketches.
I like 2nd color version.

Yetska
wow so many!
nice quick style!
I like 6th sheet (sketch peoples!) hehehe big party!

tek!
hehehe nice and cute toon style!
I love your sketches!!
especially girlz are nice!!
---
Newbie Crawler

Posts: 45
Joined: Thu Jan 04, 2007 3:40 pm
Here are my sketches. It was a great day as usual!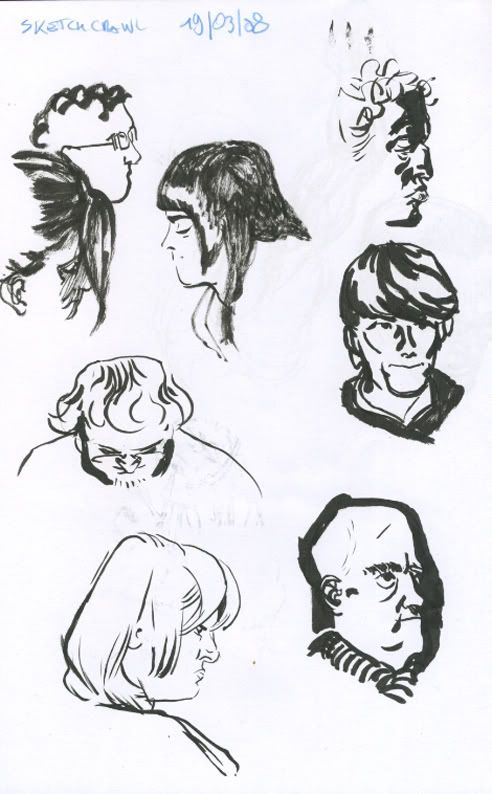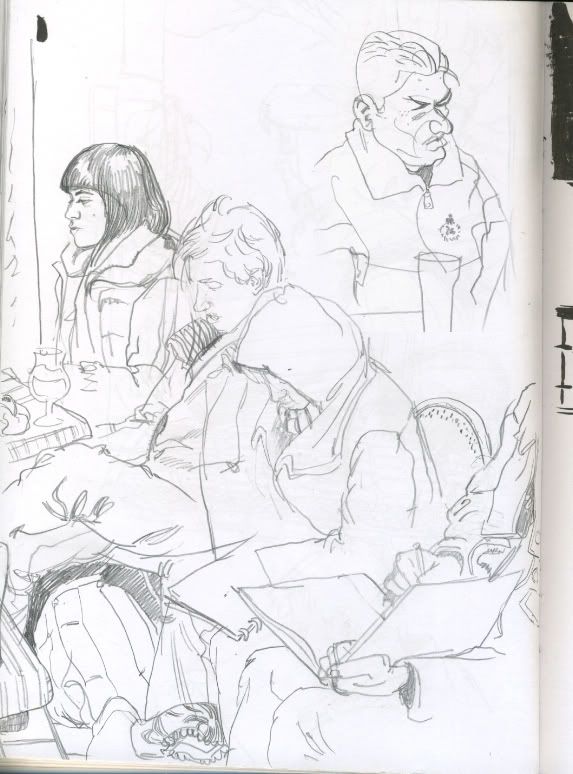 sorry if they're a bit big!
B
___________________________
http://willborough.blogspot.com/
---