Hi all...
So, finally, it was a solo sketchcrawl for me in Hong Kong and a lot of unespected events stopped me from doing more than those 2 for my first sketchcrawl.
But I did get some attention with the first one !... LOL
Anyway, here is a public estate like many others in the new Territories, North of HK.
And then, my little girl at home...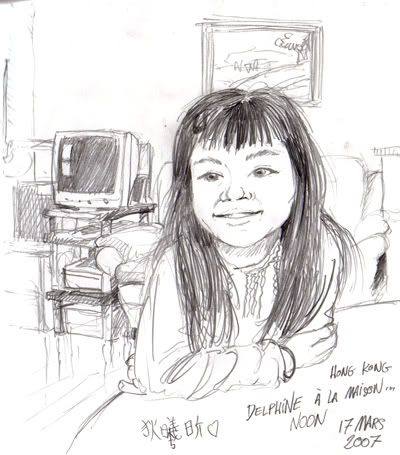 I didn't wrote the Chinese wordings in both case. I asked one lady around for the first one, and then my little girl wrote her name on the second one.
I will definitively gather more people next time. And yeh, get better prepared...