I was really looking forward to joining sketchcrawl, so when I found out it coincide with the date of my travel back from Wismar to Cologne (Germany) I decided to sketch and show the result anyway. The travel took around 9 hours so I had more than enough time to burn. I show three of them here, all of sleeping passenger, two of them my friends.
Hope you enjoy it!
my friend slept with half-closed eye, kinda eerie to see...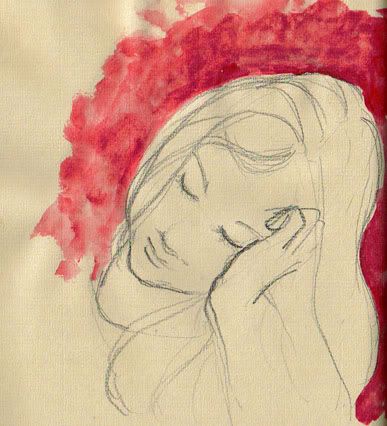 a really beautiful and exotic friend of mine
one of football supporter sleeping after a night long party, which country has red tricots?
anyway, at the second half of the journey the train was packed full by football supporter, and I really wished I could catch all of the excitement through sketches, unfortunately I couldn't sketch that fast and they were sitting on the upper part of the train so I could only hear their voices. I think I will go to the city sometime this week to catch the atmosphere. I've been too busy with my thesis before to do some leisure sketching.